Interconnected Smoke Detectors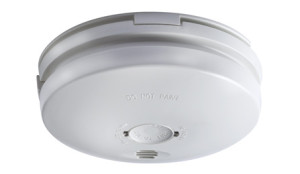 In order to comply with current fire regulations, newly built homes are required by law to have installed inter-connected smoke detectors.
Aside from the legal requirements and the possible reduction in insurance premiums, interconnected smoke detectors in larger properties should be a priority, in order to ensure that your family is protected against blazing, fast-spreading fire.
Choosing the Right Smoke Detector
There are many options when considering which smoke detector to choose for your property. The best solution will depend on your property's size, layout and number of floors. Battery powered smoke detectors do have their advantages – they eliminate the need for wiring.  Many alternatives have back-up features, and many other elements to consider- it really is a minefield when trying to establish which has the alarm which will provide the best coverage.
At Graham and Sons, we can provide you with a free, expert consultation and recommendation on the most appropriate smoke detector to use for your home size and layout.
There are some special circumstances in which specialised smoke detectors should be installed. For example, residents with a hearing impairment should include a visual alert too.  This could take the form of flashing red lights, neon lights or other visual alerts.
Regardless of which smoke detector manufacturer you purchase from, you should research your options beforehand to ensure you choose the best solution for you.
We specialise in installing, repairing and maintaining smoke detectors for homes across Sydney.  Our customers have the peace of mind that their family have the protection they need to escape a fire.
Could your home benefit from better protection against fire?  Receive a free consultation today by calling us on
1300 205 523

or simply click to

Submit an enquiry

.