The Ultimate Guide to Clearing Blocked Drains: DIY Tips and Professional Advice
Ever had a blocked drain ruin your day? We're talking about that exasperating moment when you discover water pooling in your sink or hear the troubling gurgle as your toilet refuses to flush. It's the stuff of homeowners' nightmares, and a matter that often arises when you're least prepared for it—before an important meeting or as you're getting ready for bed.
This isn't just an inconvenience; it can also be a health hazard. Stagnant water breeds bacteria and attracts pests, which means a blocked drain could escalate into a bigger issue if not dealt with promptly. Furthermore, recurrent or severe blockages can result in leaks and water damage, which can be expensive to repair. In essence, a blocked drain isn't just a trivial issue; it's an urgent home maintenance problem.
The good news? You don't have to feel powerless when faced with this domestic challenge. Even if you're not a DIY enthusiast, there are simple and effective ways to tackle the problem yourself. In this guide, you'll learn multiple methods to unblock a drain, the precautions you need to take to protect yourself and your plumbing, and how to know when the situation calls for professional intervention.
So whether you're wrestling with a sink filled with murky water or agonising over a toilet that simply won't behave, read on. This comprehensive guide aims to be your go-to manual for getting things flowing smoothly again in your home.
Identifying the Problem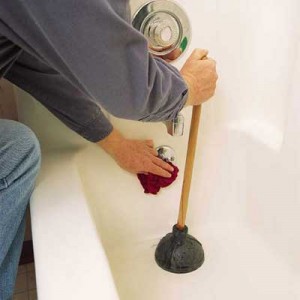 Is It Really a Blocked Drain?
Before diving headlong into solving a problem, it's paramount to confirm that you are, in fact, facing a blocked drain. This might sound elementary, but often issues like a leaking tap or a dysfunctional pipe can mislead you into thinking you have a drain issue. So how can you be sure? Watch out for these tell-tale signs:
Water Pooling Around the Drain: If water is gathering and not draining, you likely have a blockage.
Unpleasant Odours: A blocked drain often brings with it a foul smell, emanating from trapped food and waste.
Slow Drainage: If the water is draining but at a snail's pace, it's a clear indication of a partial blockage.
If you notice these symptoms, then you are most likely dealing with a blocked drain. However, it's crucial to identify the source of the blockage before taking any further steps. For instance, the issue could be localised to a single sink, indicating a blockage in the U-bend, or multiple drains could be affected, which often signifies a more serious issue further down the plumbing system. In the latter case, it might be prudent to consult a professional.
Importance of Identifying the Source of Blockage
Ignoring the source of the blockage can lead to ineffective treatment and could exacerbate the problem. For example, if the blockage is caused by a foreign object lodged deep within your plumbing system, DIY methods may not suffice, and you may end up wasting time and resources. Additionally, some blockages, particularly those involving grease or hazardous materials, may require specialised treatment. Therefore, investing some time in correctly identifying the source can save you both time and money in the long run.
Common Causes of a Blocked Drain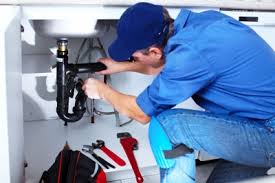 When it comes to the actual blockage, the culprits can vary widely. However, some offenders are more common than others. Knowing what usually causes blockages can not only help you fix the current problem but also prevent future issues. Here's a rundown of frequent villains:
Hair: Especially problematic in bathroom drains, hair can form gnarly clumps that block water flow.
Soap Scum: The fatty acids in soap can combine with minerals in water to form a hard residue that sticks to the sides of pipes, causing blockages over time.
Food Particles: Food items like coffee grounds, tea leaves, and even small fruit pits can lead to blockages in kitchen sinks.
Grease and Oil: Fats and oils might go down the drain as liquids but solidify as they cool, sticking to the sides of pipes.
Small Objects: Items like toys, jewellery, or even cleaning cloths can accidentally fall into the drain and cause a blockage.
Sanitary Products and Wet Wipes: Flushing these down the toilet is a surefire way to cause a blockage.
DIY Solutions

Household Items That Can Help
Believe it or not, your pantry and cupboards could hold the key to resolving minor drain blockages. Often, these readily available solutions can serve as a first line of defence before you decide to escalate matters.
Baking Soda & Vinegar: This dynamic duo can work wonders on a clogged drain. First, remove any standing water from the sink or bathtub. Pour a cup of baking soda down the drain, ensuring it makes its way past the drain opening. Follow up with a cup of white vinegar. The resulting chemical reaction will create a fizz that can break down most minor blockages. Wait for 15-20 minutes for the magic to happen and then flush the drain with hot water. This method is not only effective but also environmentally friendly.
Hot Water: It's astounding how often this simple solution is overlooked. Boiling water can be particularly effective for blockages caused by soap scum or grease. Pour boiling water down the drain in two to three stages, allowing the hot water to work for several seconds between each pour. This is often enough to loosen or dissolve minor blockages.
Using a Plunger: The Go-To Method
The humble plunger has earned its reputation as the go-to DIY solution for minor blockages for good reason. Here's a detailed guide on how to use it:
Prepare the Area: Remove any items from around the sink, and place a towel or cloth over the overflow hole.
Fill the Sink Partially with Water: About halfway should do. This provides the necessary suction for plunging.
Place the Plunger Over the Drain Hole: Ensure it completely covers the hole for effective suction.
Push and Pull Vigorously: Use strong, deliberate movements for about 20 seconds. If you see debris coming up, you're on the right track.
Check and Flush: Lift the plunger and check if the water starts to drain. If it does, run hot water to flush out any remaining debris.
Pros and Cons
Pros:
Cons:
Limited effectiveness for severe blockages or blockages deep within the drain system

Can be physically demanding

May require multiple attempts
Chemical Solutions: Effective but Risky
Chemical drain cleaners can be effective, but they come with a significant caveat. They contain hazardous substances designed to dissolve organic material, which means they pose risks to both your plumbing and your health.
Effectiveness and Risks
Effectiveness: Chemical cleaners can dissolve hair, grease, and food particles quickly.
Risks: They can corrode older pipes, and if used improperly, they can also cause skin and eye irritation or respiratory issues.
Safety Precautions
Wear Gloves and Eye Protection: Always put safety first. These chemicals can cause severe burns or irritation.
Ensure Good Ventilation: Open windows and doors, or turn on a fan, to avoid inhaling fumes.
Keep Away from Children and Pets: These chemicals can be lethal if ingested.
Professional Solutions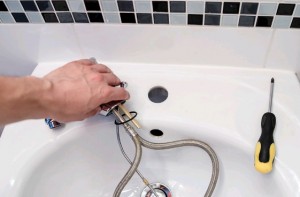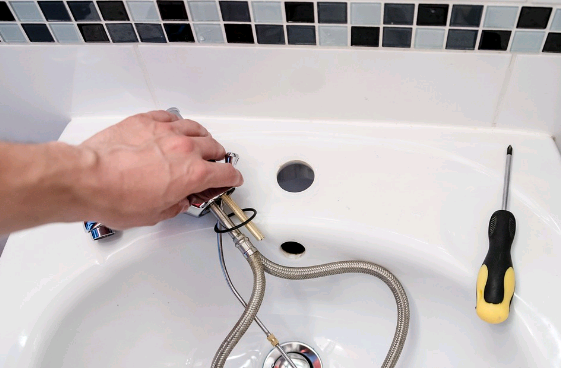 When to Call an Emergency Plumber
DIY solutions for clearing blocked drains have their limitations. There are situations where professional intervention becomes necessary for both effectiveness and safety. Here are some clear indicators that it's time to call a certified plumber in Sydney:
Multiple Blocked Drains: If you notice that more than one drain is clogged, this could signify a more significant issue deep within your drainage system.
Persistent Bad Smells: An enduring unpleasant odour can be a sign of a severe blockage or a broken sewer line, which is a job for the professionals.
Water Backing Up Regularly: If your drain frequently clogs, the problem is likely deep-rooted. It's advisable to consult a professional to provide a long-lasting solution.
Benefits of Professional Services
Specialised Equipment: Emergency Plumbers use state-of-the-art equipment like CCTV cameras for inspection and high-pressure jetters for cleaning, which can make the task more efficient and effective.
Expertise: Years of training and experience mean that a professional can quickly identify and solve complex issues, saving you time and potentially costly future repairs.
Guaranteed Work: Most professional services offer a guarantee, providing you with peace of mind that the job is done right.
Costs and What to Expect
The cost of professional drain cleaning services can vary depending on several factors, such as your location, the severity of the blockage, and the required solution. In the UK, you can generally expect to pay anywhere between £70 to £200 for standard services. However, severe issues requiring advanced techniques like hydro jetting or pipe relining can cost significantly more.
What to Expect During a Visit
Initial Assessment: Upon arrival, the plumber will typically perform an initial evaluation to determine the cause and location of the blockage.
Quotation: After identifying the issue, you'll be provided with an estimated cost for the services needed. Some companies offer fixed pricing, while others may charge by the hour.
Use of Specialised Equipment: Depending on the complexity of the blockage, specialised tools like CCTV drain cameras or high-pressure drain jetters may be used.
Clearing the Blockage: The plumber will proceed to clear the drain using the most appropriate method, which could range from mechanical rodding to more sophisticated techniques.
Final Inspection and Testing: After the work is done, a final test will usually be conducted to ensure the drain is fully operational.
Clean-up: Reputable services will clean the area and may offer advice on how to prevent future blockages.
Payment and Paperwork: Once the job is completed to your satisfaction, you'll be expected to settle the bill. Many companies provide a range of payment options for your convenience.
Prevention Over Cure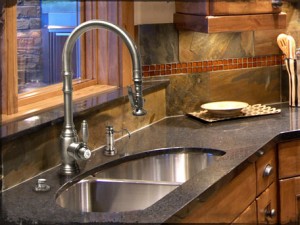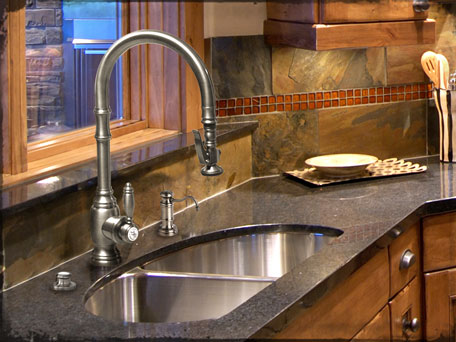 Daily Practices to Prevent Blockages
Preventing a blocked drain is much easier and cheaper than dealing with one. Adopting a proactive approach to your drain maintenance can save you a lot of headaches down the line. Here are some everyday tips to keep your drains flowing freely:
Mind What Goes Down the Drain: The most effective way to prevent blockages is to be cautious about what you put down your drains. Avoid flushing items like wet wipes, feminine hygiene products, and anything that is not toilet paper or human waste.
No Grease or Oil: Never pour grease, oil, or fat down your sink. These substances congeal as they cool, causing blockages over time. Instead, let the grease cool and dispose of it in a sealed container.
Use Drain Guards: These handy devices fit over your plug hole and catch larger items like food particles and hair before they enter the drain. Clean the guards regularly for optimum results.
Run Hot Water: After using your sink or dishwater, run hot water through the pipes for about 30 seconds. This helps to flush away any residual particles that might cling to the pipe walls.
Monthly Cleaning: Consider a monthly routine using a homemade cleaner of baking soda and vinegar, followed by hot water to keep your drains smelling fresh and flowing well.
Gadgets and Tools for Prevention
In addition to simple practices, there are various gadgets and tools designed to help you keep your drains in top condition:
Drain Guards: As mentioned earlier, these mesh or plastic covers act as a sieve, capturing solid waste while allowing water to pass through. They come in different sizes to fit various drains, from kitchen sinks to bathroom floors.
Grease Traps: These are often used in commercial kitchens but are also available for home use. A grease trap is installed between the sink and the sewer line and works by cooling hot, greasy water so that the grease and oil solidify and are separated from the water.
Oil Separators: Similar to grease traps, oil separators are designed for garage and workshop drains where oils and chemicals might enter the drainage system. They use gravity to separate oils and other floatable contaminants from wastewater.
Sink Strainers: These are smaller than drain guards and fit snugly inside the drain hole, catching smaller items like rice grains or coffee grounds that might otherwise cause a blockage.
Overflow Covers: These gadgets stick over the overflow hole in your bathtub or sink and enhance the power of your plunger by preventing air from escaping, making it easier to dislodge clogs.
FAQs about Blocked Drains
What are the common signs of a blocked drain?
Common signs of a blocked drain include water pooling around the drain, slow drainage, and unpleasant odours emanating from the sink.
What causes blocked drains?
Blocked drains are commonly caused by hair, soap scum, food particles, grease, oil, and small objects like toys.
Can I use household items to unblock a drain?
Yes, you can use household items like baking soda, vinegar, and hot water to unblock a drain.
Is using a plunger effective for clearing blocked drains?
Using a plunger is generally effective for clearing minor blockages but may not work for severe blockages or problems deep within the drainage system.
Are chemical solutions safe for unblocking drains?
Chemical solutions are effective but can be risky. They pose safety hazards and can potentially damage pipes. Always follow safety precautions when using them.
When should I call a professional to clear a blocked drain?
You should call a professional when you have multiple blocked drains in the home, persistent bad smells, or water that backs up regularly.
What is the average cost for professional drain clearing services?
The average cost for professional drain clearing services in Australia ranges from AUD$80 to AUD$250, depending on the severity and location of the blockage.
Can I prevent drain blockages?
Yes, you can prevent drain blockages by being cautious about what goes down the drain, using drain guards, and regularly running hot water through the sink.
Are there any gadgets that help in preventing blocked drains?
Yes, gadgets like drain guards, grease traps, and oil separators can help in preventing blocked drains.
What should I do if DIY methods don't work for clearing a blocked drain?
If DIY methods don't work for clearing a blocked drain, it's advisable to call in a professional to assess and resolve the issue.
Conclusion
In conclusion, blocked drains are a common but irksome issue that many of us will face at some point. Whether it's hair, soap scum, or grease causing the problem, there are multiple ways to tackle it. You can use household items like baking soda and vinegar, or employ the traditional method of a plunger. If those fail, chemical solutions are also an option, albeit one requiring careful handling. When all else fails, professional help is at hand, typically costing between AUD$80 to AUD$250 in Australia. Prevention, as always, is better than cure; adopt daily practices and invest in gadgets like drain guards to keep blockages at bay. If you found this guide useful, share it with others who are grappling with similar issues. Don't forget to sign up for our newsletter to stay updated on more home maintenance tips and solutions.