Your Trusted Solution for Hot Water System Installations and Repairs in Sydney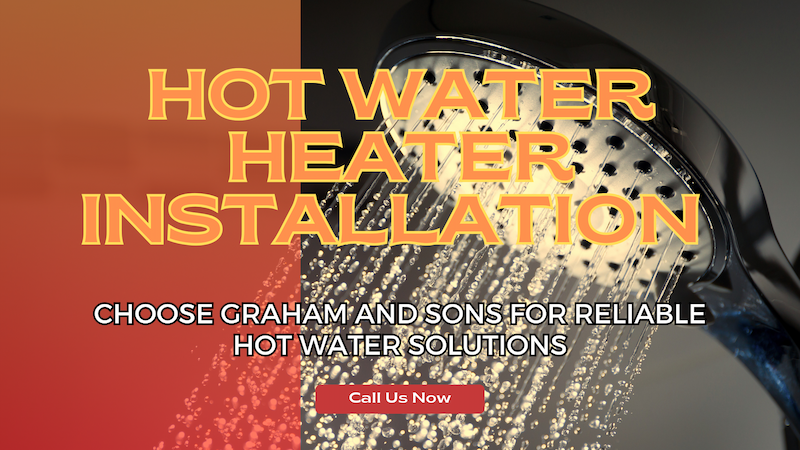 Are you tired of waking up to a freezing shower on a cold Sydney winter morning?
At Graham and Sons Plumbing, we understand the discomfort and inconvenience that comes with a faulty hot water system.  That's why we specialise in hot water system installations and repairs, ensuring you never have to face a cold shower again.
A reliable hot water system is not just a luxury; it's a necessity. From bathing and cooking to cleaning, hot water plays a crucial role in our daily lives. Don't let a malfunctioning system disrupt your routine. Choose Graham and Sons Plumbing Sydney for a quick and efficient solution. 
Hot water systems can develop problems over time, with the average lifespan being 8-12 years. That's why hot water repairs and replacements are among the most frequent home improvements in Australia.
When your hot water system stalls, it is usually due to one of these 3 common issues:
Faulty Thermostat

: A malfunctioning thermostat can lead to inconsistent water temperatures.

Corroded Tank:

Over time, the tank can corrode, affecting the water quality.

Leaks in the Tank

: Leaks can lead to water wastage and increased utility bills.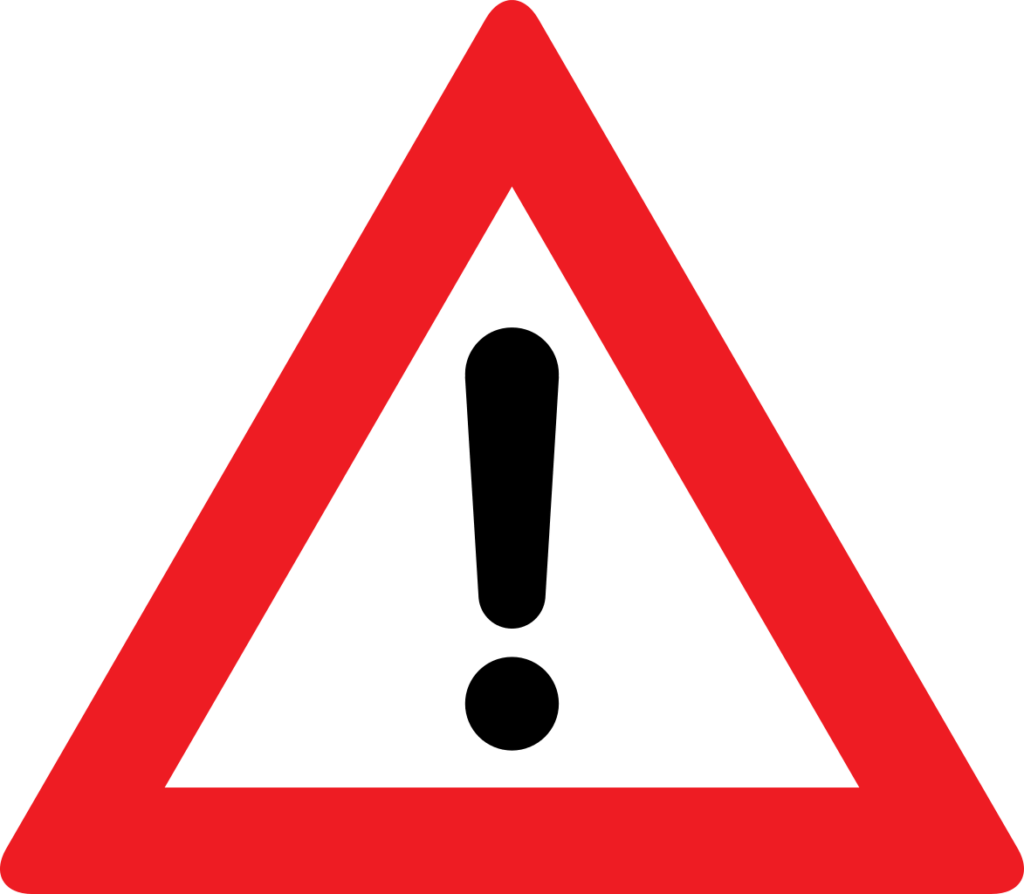 WARNING: DIY repairs can be dangerous and may void your warranty. Trust the professionals at Graham and Sons for a safe and effective solution.
The Importance of Hot Water: More Than Just a Luxury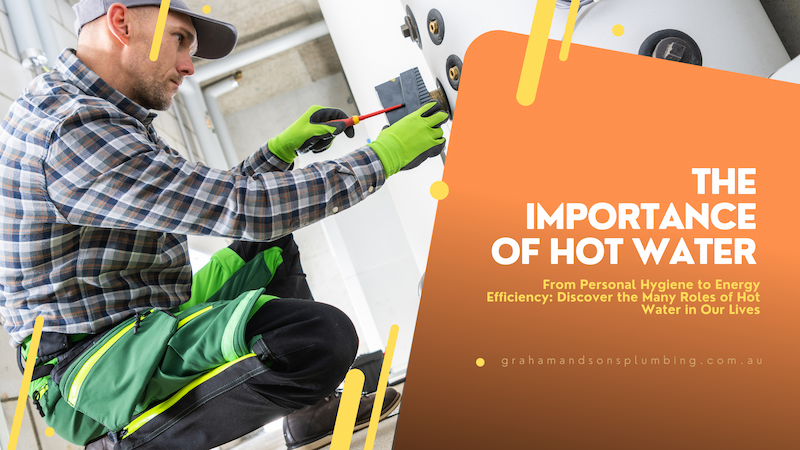 Hot water is often considered a luxury, but in reality, it's a cornerstone of modern living and well-being. Its importance extends far beyond the comfort of a warm shower; it's a vital component in various aspects of our daily lives. Here's why:
Personal Hygiene
A hot shower or bath isn't just about comfort; it's about hygiene. Hot water helps to effectively remove dirt, oils, and bacteria, leaving you feeling fresh and clean. It's not just a matter of feeling good—it's about staying healthy.
Household Cleaning
Whether you're washing dishes or doing laundry, hot water plays a crucial role. It helps to break down grease and stains more effectively than cold water, ensuring that your dishes, clothes, and home are truly clean.
Cooking and Food Preparation
Hot water is essential for cooking and food preparation. From boiling pasta to sterilising kitchen utensils, the role of hot water in the kitchen is indispensable. It's not just about convenience; it's about food safety.
Health Benefits
Warm water can offer various health benefits, including improved circulation and relief from muscle pain. Whether it's a hot shower to start your day or a warm bath to relax your muscles after a workout, hot water can contribute to your overall well-being.
Energy Efficiency
Modern hot water systems are designed to be energy-efficient, reducing your carbon footprint. By choosing an energy-efficient system, you're not just saving money—you're contributing to a more sustainable future.
The Risks of a Malfunctioning System
A faulty hot water system doesn't just mean cold showers; it can disrupt your entire routine and even pose significant health risks. From bacterial growth in stagnant water to the dangers of attempting DIY repairs, a malfunctioning system is a problem that needs immediate attention.
Your Reliable Solution: Graham and Sons
Don't compromise on something as essential as your hot water supply. At Graham and Sons, we specialise in reliable, energy-efficient hot water systems that meet all safety standards. Choose us for a hot water solution you can count on, day in and day out.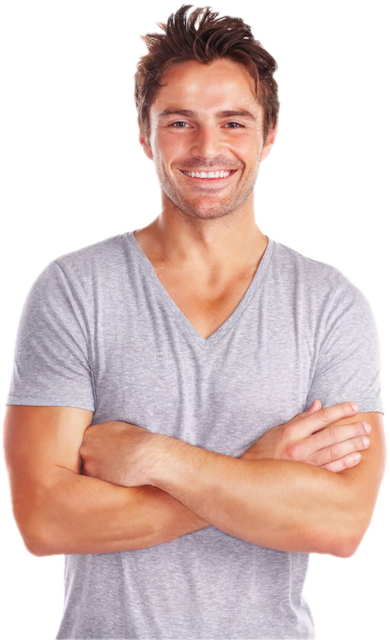 Repairing a hot water system requires expertise and safety precautions. Attempting repairs without professional assistance can be dangerous, especially with electric and gas water heaters. Our licensed plumbers have the necessary skills and knowledge to handle hot water repairs safely and efficiently. Rest assured that our work meets all local plumbing codes and ensures your safety.
Installing a hot water system is a dangerous affair; one that you do not want handled by amateur plumbers. Electric water heaters pass 240v of electricity. Likewise, on a gas water heater, if a gas leak occurs and goes undetected, the damage caused could be catastrophic and lethal.
Hiring a professional plumber for the installation guarantees you of a system that has all the safety precautions and that meets the local Australia's current plumbing code.
The cost of installing a new hot water system, whether conventional or the modern energy-efficient systems, varies greatly. The price will range from anywhere from $700-$2000 depending on several factors. Some of the factors that will determine how much you pay for your new hot water system include:
Energy efficiency rating

– Systems with higher energy-efficiency cost have a higher buying price but they have a lower operational cost

The length of the warranty

– Most hot water tanks have a 6-year warranty. You can however choose to extend the warranty to 10 or 15 years.

Size of the tank for tanked hot water systems
New Hot Water System Installations Sydney
If your hot water system has decided to give you the cold shoulder, contact Graham and Sons. We are available 24/7, even in those wee hours when you wake up to prepare your kids for school.
Winters in Sydney can get devastatingly cold. Luckily, if you are thinking of installing a new hot water system in your place, our licensed plumbers have just the right proficiencies to get you started. We have experience installing various forms of hot water systems including instant hot water systems, gas, electric, circulating and hybrid water systems.
Common Issues: What Can Go Wrong with Your Hot Water System
Hot water systems are complex appliances that can develop a range of problems over time. These issues not only affect the system's efficiency but can also have a broader impact on your daily life and finances.
Here's a closer look at some of the most common issues you might encounter: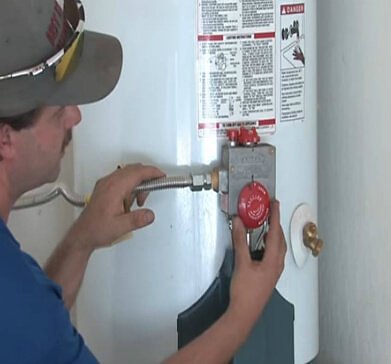 Faulty Thermostat: The Unpredictable Shower Experience
A faulty thermostat can lead to inconsistent water temperatures, turning your relaxing shower into an unpleasant experience. One moment it's scalding hot, and the next, it's icy cold. This inconsistency isn't just annoying; it can also be dangerous, especially for children and the elderly who are more sensitive to temperature changes.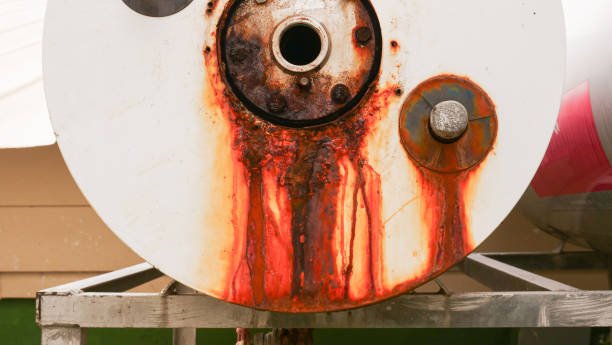 Corroded Tank: A Hidden Threat to Water Quality
Corrosion inside the tank is a common issue that can compromise the quality of your water. Rusty water isn't just unappealing; it can also stain your fixtures and laundry. More importantly, corrosion can weaken the tank's structure, leading to potential leaks or even a catastrophic failure.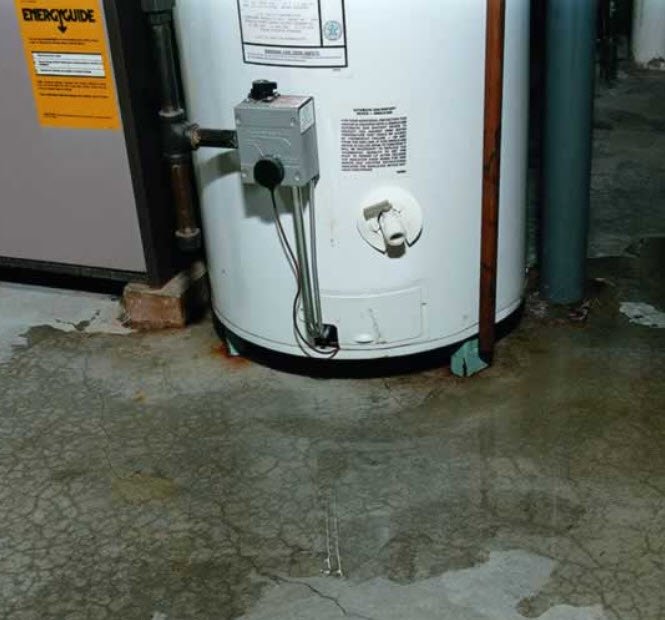 Leaks in the Tank: The Silent Drain on Your Wallet
A leaking hot water tank is a serious issue that can lead to water wastage and increased utility bills. Even a small leak can waste hundreds of litres of water over time, not to mention the energy costs of heating that wasted water. Leaks can also lead to water damage in your home, adding another layer of expense and inconvenience.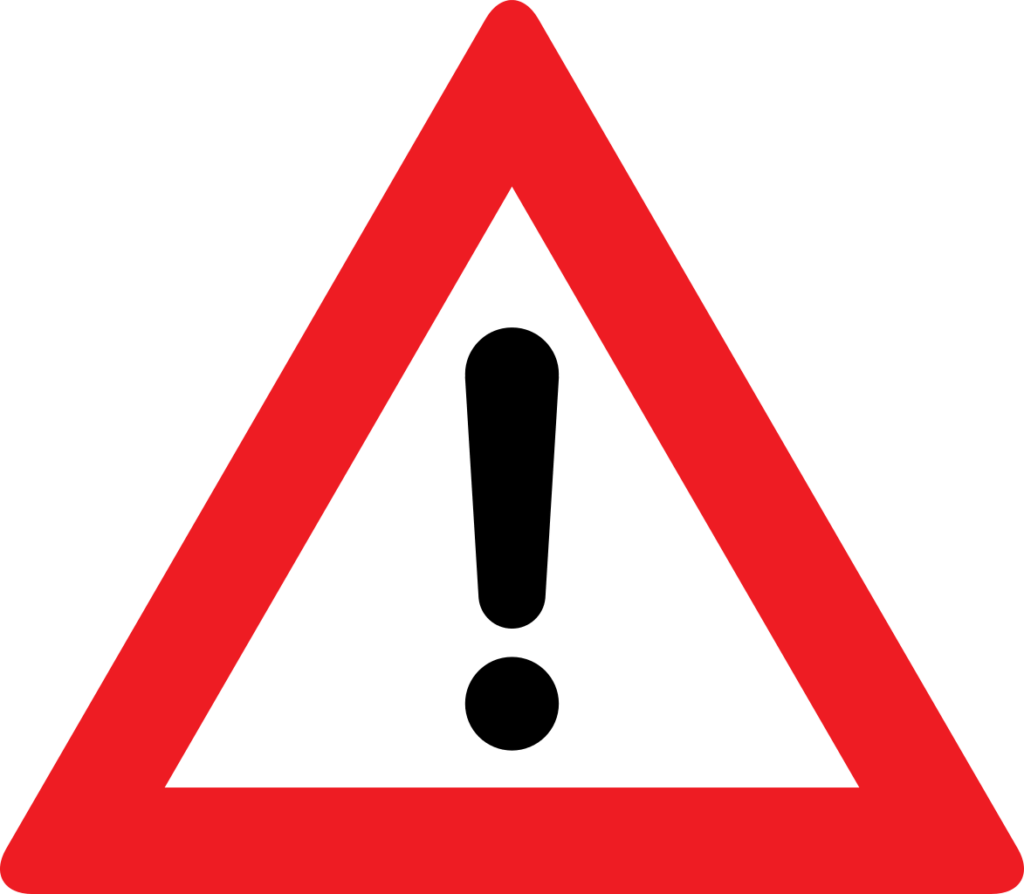 WARNING: The Risks of DIY Repairs While it might be tempting to attempt DIY repairs, it's crucial to understand the risks involved. Incorrect repairs can be dangerous, leading to electrical shocks or gas leaks. Moreover, DIY fixes can void your system's warranty, leaving you without any recourse for future issues.
Trust Graham and Sons Plumbing: Your Safe and Effective Solution
When it comes to hot water system issues, it's always best to trust the professionals. At Graham and Sons, our team of licensed and experienced plumbers can diagnose and fix any problem safely and efficiently, ensuring that your hot water system is back to optimal performance in no time.
Professional Hot Water System Installations
At Graham and Sons Plumbing, we offer professional hot water system installations in Sydney. Our licensed plumbers have experience installing various types of hot water systems, including instant hot water, gas, electric, circulating, and hybrid systems. We are available 24/7 to cater to your needs, ensuring that you and your family never have to endure cold showers.
Same-day Installation is Our Guarantee
Graham and Sons guarantee same-day installation of your hot water system since we don't like leaving our customers in the cold. What's more we guarantee that the system installed in your home will have extended durability.
Choose Graham and Sons for your hot water repairs and installations. We guarantee same-day installation and extended durability for the hot water system installed in your home. We prioritise customer satisfaction and provide reliable, high-quality service.
If you have any questions or you would like to talk to a customer representative, feel free to call us on 02 9199 7430.
Why Choose Graham and Sons: Your Trusted Partner for Hot Water Solutions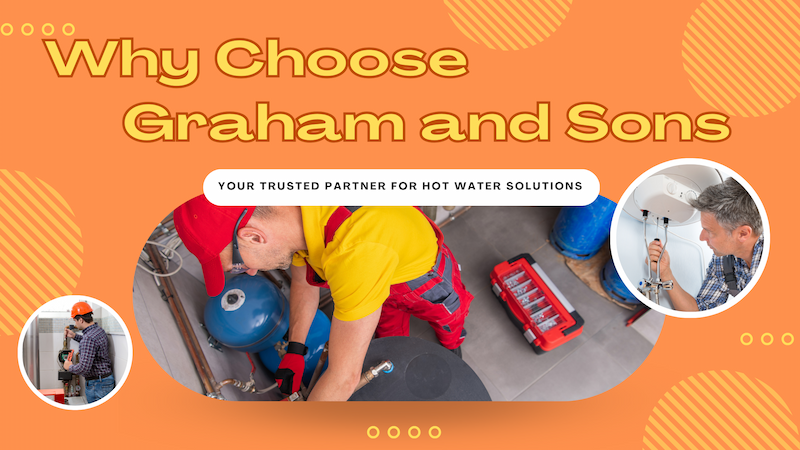 Hot water systems are vital. When it comes to hot water system installations and repairs, you need a service provider you can trust. At Graham and Sons, we're experts in this field. We pride ourselves on being that trustworthy partner.
Here's why you should choose us for all your hot water needs:
Licensed and Experienced Plumbers: Masters of the Craft
Our team is not just a group of plumbers; they are skilled craftsmen with years of experience in hot water system installations. Each member is fully licensed, undergoing rigorous training and continuous education to stay updated with the latest industry standards. When you choose Graham and Sons, you're choosing a team that treats every job as a masterpiece.
24/7 Availability: Because Hot Water Can't Wait
We understand that hot water is essential, and issues can arise at any time—day or night. That's why we offer 24/7 emergency services. Whether it's a weekend, a holiday, or the middle of the night, we're just a call away. Your comfort and convenience are our top priorities.
Local Code Compliance: Safety First, Always
All our installations meet or exceed local Australian plumbing codes. We don't just aim for compliance; we aim for excellence. Our commitment to safety and quality ensures that every installation is not just done but done right, giving you peace of mind.
Upfront, Honest, and Fixed Costs: Transparency You Can Count On
We believe in honest work, and that extends to our pricing. With Graham and Sons, there are no hidden fees or surprise charges. We provide transparent pricing tailored to your specific needs. Whether it's a simple repair or a complex installation, you'll know exactly what you're paying for.
The Graham and Sons Promise
We're not just offering a service; we're offering a partnership. We stand by our work, providing ongoing support and maintenance to ensure your hot water system remains in optimal condition. Choose Graham and Sons Plumbing, and experience the difference that expertise, availability, safety, and transparency can make.
Tailoring Solutions to Your Needs
Choosing the right hot water system is crucial for both your comfort and your utility bills. At Graham and Sons, we offer a wide range of options to suit different needs and budgets. Here's a closer look at the types of hot water systems we specialise in:
Trusted Brands: Rheem, Dux, and Rinnai
We believe in quality, which is why we work with well-known and trusted brands like Rheem, Dux, and Rinnai. When you choose Graham and Sons, you're not just getting a hot water system; you're getting a product that stands for reliability and performance.
Instant Hot Water Systems: Convenience at Your Fingertips
Perfect for busy households, instant hot water systems deliver hot water on demand, eliminating the need for a storage tank. Say goodbye to scheduling your day around hot water availability. Enjoy the freedom and convenience of hot water whenever you need it.
Gas Systems: The Energy-Efficient Powerhouse
Gas hot water systems are both energy-efficient and cost-effective, making them an ideal choice for larger homes. With faster heating times and lower operational costs, a gas system can be a long-term investment in your comfort and savings.
Electric Systems: The Quick and Easy Solution
If you're looking for a quick and easy installation, electric hot water systems are your go-to option. These systems are generally more suitable for smaller homes and apartments where space is a premium. While they may have higher operational costs, their lower upfront costs make them an attractive option for many.
Circulating Systems: Consistency You Can Count On
Circulating hot water systems use a pump to circulate hot water throughout your home, ensuring a consistent supply. No more worrying about cold spots or fluctuating temperatures. Enjoy the luxury of consistent hot water from every tap, every time.
Hybrid Systems: The Best of Both Worlds
Can't decide between energy efficiency and high performance? Why not have both? Hybrid systems combine the benefits of both electric and gas systems, offering you a balanced solution that doesn't compromise on quality or efficiency.
Customised Solutions: Because One Size Doesn't Fit All
At Graham and Sons, we understand that every home is different. That's why we offer customised solutions tailored to your specific needs. Whether it's a compact unit for a one-bedroom apartment or a robust system for a multi-story home, we have the expertise to design and install the perfect hot water system for you.
Pricing and Packages: Transparency, Flexibility, and Value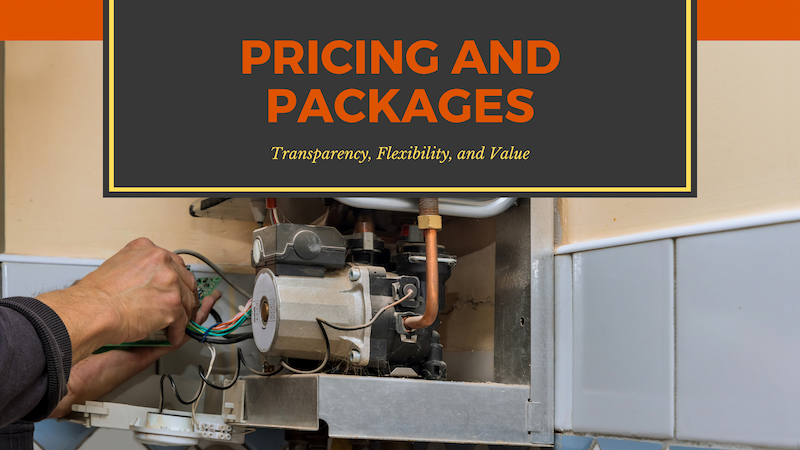 At Graham and Sons Plumbing, we believe that quality service shouldn't come with hidden costs or surprises. That's why we're committed to offering transparent pricing that provides real value for your investment. Here's a breakdown of our pricing structure and what you can expect:
Transparent Pricing: No Surprises, Just Value
We provide clear, upfront pricing tailored to your specific needs. Whether it's a simple repair or a complex installation, you'll know exactly what you're paying for. No hidden fees, no last-minute charges—just honest, transparent pricing.
Energy Efficiency:

While systems with higher energy-efficiency ratings may have a higher upfront cost, they can save you significant amounts of money in the long run. Reduced energy consumption means lower utility bills, making energy-efficient systems a smart long-term investment.

Warranty Length:

All our hot water systems come with a standard 6-year warranty. Want added peace of mind? You can extend the warranty up to 15 years. It's not just about installing a hot water system; it's about providing you with years of reliable service.

Tank Size:

The size of the hot water tank you choose will also affect the overall cost of the installation. Whether you're a small household looking for a compact solution or a large family in need of an ample hot water supply, we have options to fit every need and budget.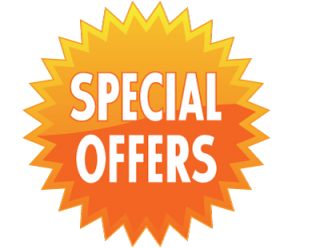 Special Offer: A Warm Welcome from Graham and Sons
As a token of our appreciation for choosing Graham and Sons Plumbing, book now and receive a free first-year maintenance check! It's our way of saying thank you and ensuring that your hot water system stays in optimal condition.
Flexible Payment Options: Because Budgets Matter
We understand that a new hot water system is an investment. That's why we offer flexible payment options, including interest-free financing, to make it easier for you to get the hot water solution you need without breaking the bank.
Government Rebates
Did you know you could save even more with government rebates on energy-efficient hot water systems? Contact us to find out if you're eligible and how much you could save.
Are You Eligible?
Eligibility for government rebates can vary depending on your location and the specific program. Factors like your home's existing energy systems and your choice of new hot water system can affect your eligibility. Contact us to find out if you qualify and to get a detailed breakdown of your potential savings.
How to Apply: Let Us Guide You
Applying for a government rebate can be a complex process, but you don't have to go through it alone. At Graham and Sons, we can guide you through the application process, ensuring that you maximise your savings. It's just another way we go the extra mile for our customers.
Your Savings, Your Future
Government rebates can make a significant difference in the overall cost of your hot water system, allowing you to invest in a higher-quality, more energy-efficient model. It's a win-win situation: you save money, reduce your carbon footprint, and enjoy a reliable hot water supply.
Tank Size Guide: Finding the Perfect Fit for Your Home
Choosing the right tank size for your hot water system is crucial for both optimal performance and energy efficiency. A tank that's too small will run out of hot water quickly, while a tank that's too large will waste energy. Here's a comprehensive guide to help you make the right choice based on the number of people in your household:
The Importance of Tank Size
The size of your hot water tank directly impacts its efficiency and your home's energy consumption. A properly sized tank ensures that you have a consistent and reliable hot water supply without wasting energy or money.
Small Households (1-2 People): 100-160 Litres
For small households consisting of 1-2 people, a tank size of 100-160 litres is generally sufficient. This size is perfect for basic hot water needs like showering, washing dishes, and doing laundry without running out of hot water.
Medium Households (3-4 People): 180-250 Litres
For medium-sized households with 3-4 people, a tank size of 180-250 litres is recommended. This size accommodates multiple showers, frequent laundry, and other hot water needs without compromising on efficiency.
Large Households (5+ People): 300+ Litres
For large households with 5 or more people, a tank size of 300 litres or more is advisable. This ensures that even during peak usage times, everyone in the household will have access to hot water.
Customised Solutions for Unique Needs
At Graham and Sons, we understand that every household is different. Whether you have a large family, a home business that requires extra hot water, or other unique needs, we can customise a solution that's just right for you.
Free Consultation: Let Us Help You Choose
Still unsure about what size tank you need? Contact us for a free consultation. Our experts will assess your specific hot water needs and recommend the perfect tank size for your home.
Our Guarantee: Your Satisfaction, Our Commitment
At Graham and Sons, we're not just providing a service; we're making a promise. We stand by the quality of our work and are committed to ensuring your complete satisfaction. Here's what sets our guarantee apart:
Same-Day Installation:

We understand that hot water is essential, and waiting for installation is not an option. That's why we offer same-day installation services. Our team of experts is always ready to get your hot water system up and running as quickly as possible, without compromising on quality or safety.

Extended Durability:

When you invest in a hot water system, you're investing in the long-term comfort and convenience of your home. Our installations are built to last, using only the highest quality materials and workmanship. We aim to give you the best value for your money, with systems that stand the test of time.

Quality Assurance:

Every installation we complete undergoes a rigorous quality assurance process. Our team double-checks every component, ensuring that your new hot water system meets all safety and performance standards. It's our way of making sure you get nothing but the best.

Ongoing Customer Support:

Our commitment to you doesn't end once the installation is complete. We offer ongoing customer support to address any questions or concerns you may have. Whether it's a simple query about your new system or a need for emergency repairs, we're just a call away.
Hear What Our Satisfied Customers Have to Say
At Graham and Sons Plumbing, we believe that the best measure of our success is the satisfaction of our customers. We're proud to have built a reputation for excellence, but don't just take our word for it. Here's what our customers have to say:
Comprehensive and Tidy Shower Installation
"The team at Graham and Sons installed our shower. They talked us through the entire process by providing honest and professional advice and letting us know what needed to be done to make things run more efficiently. They were also on time and provided tidy workmanship. On job completion you would never have even known they were there.
Thank you, Graham and Sons, for your fast, tidy and reliable service. Wouldn't go elsewhere and highly recommend to everyone for their plumbing needs."
—Kelly Smith
Prompt and Hassle-Free Weekend Service
"Called this company at 9am Saturday morning, Had a plumber at my door within 4 hours. Easy to book and easy to deal with!
Great work guys."
—Michael Carter
Smooth Water Heater Replacement
" I made the decision to purchase a new water heater to replace my old one after speaking with a plumber about the leak problem. The setup went smoothly. Your crew did a great job. I sincerely appreciate it. To anyone who requires your services, I would heartily recommend your business."
—Ralion Faliom
Exceptional Office Installation and Service
" We had a Supply and installation done at our office by Jordan & George who went above and beyond to help us and we couldn't be happier, friendly staff, genuine prices, the installation was fast and smooth. We would highly recommend Graham & Sons plumbing services."
—SB&J PTY LTD
Knowledgeable and Courteous Service
" Helpful, knowledgeable and courteous people to deal with. "
—Donald Lazio
Quick After-Hours Service at a Reasonable Price
" Despite it being after hours the problem was fixed within 2 hours of my call for a very reasonable price. Highly recommended."
—Daniella Farrell
Why Customer Testimonials Matter
Customer testimonials provide real-world proof of our commitment to excellence. They offer valuable insights into the quality of our work, the professionalism of our team, and the satisfaction of our customers.
More Success Stories
We have countless stories of satisfied customers who have experienced the Graham and Sons difference. From emergency repairs to complex installations, our team has consistently delivered results that go above and beyond.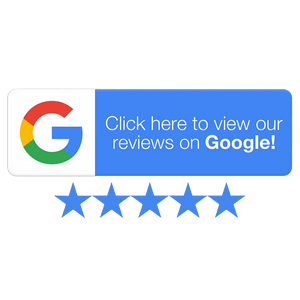 Share Your Experience: We'd Love to Hear From You
If you're a satisfied customer, we invite you to share your experience. Your feedback not only helps us improve but also helps other potential customers make an informed decision.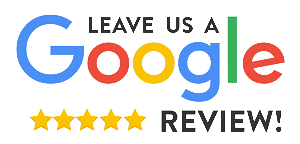 Interested in learning more about what our customers think of our services?
Feel free to contact us for additional testimonials or references. We're confident that once you hear what our customers have to say, you'll know that Graham and Sons is the right choice for all your hot water system needs.
Take the First Step Towards Uninterrupted Hot Water Supply
If you're tired of dealing with inconsistent hot water supply, high energy bills, or unreliable service, it's time to make a change. At Graham and Sons, we're committed to providing you with top-notch hot water solutions tailored to your specific needs.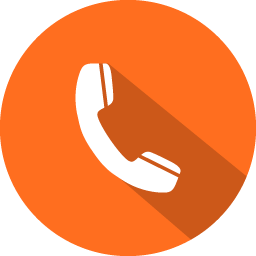 Speak to Our Experts: We're Just a Call Away
Ready to discuss your hot water needs? Our team of experts is available to provide you with professional advice and a customised quote. Call us now at 02 9199 7430 to speak directly with a hot water specialist.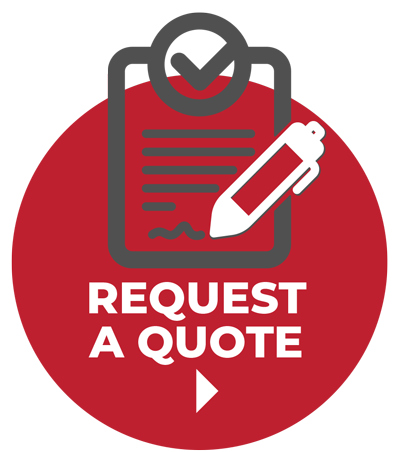 Request a Customised Quote: Tailored to Your Needs
Prefer to start with a written quote? No problem! Click here to request a customised quote that's tailored to your specific hot water needs. Our team will get back to you promptly with a detailed estimate.
Don't Settle for Less, Choose the Best!
Whether you're looking for a quick repair, a new installation, or a complete hot water system overhaul, Graham and Sons is your go-to solution. 
With our transparent pricing, energy-efficient options, and exceptional customer service, we guarantee you won't be disappointed. 
Call us now at 02 9199 7430 or click here to request your customised quote and take the first step towards a better hot water experience.

Frequently Asked Questions
General
Emergency Plumbing
Water Leaks & Bursts Pipe
Hot Water Heater Installation