In Sydney, a burst or leaking pipe isn't merely a hiccup—it's a pressing emergency that calls for swift action. Each ticking second can escalate water loss, amplify bills, and intensify property harm. We recognise the weight of this predicament and stand ready to assist you.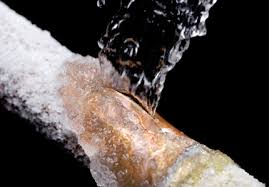 Burst water pipes can wreak havoc at your home or workplace. Ironically, many people think that it is the sudden and loud pipe bursts that can cause the greatest damage to your home. The truth is that small leaks in the pipes can cause as much damage to your property. When the leaks on burst water pipes go undetected, they slowly corrode the drywall and wood and can lead to the collapse of a whole wall section.
Water loss from burst pipes can be as much as 400 litres per day. If you happen to be away on the whole day that the pipes burst, the loss can escalate to 9,600 litres! In the unfortunate scenario that your family is away for a week, you could then lose up to 47,200 litres of water!
The main reasons for burst water pipes include unprotected pipes and frozen temperatures. In absence of proper heating, low temperatures may turn pipe water into ice. As the water turns into ice, it creates undue pressure within the pipes and may cause them to burst if they are made of unprotected of low-grade material such as plastic or cheap copper. The bursts happen in areas of the pipes that are weaker or around joints.
At Graham and Sons we always recommend that you keep an eye on any small leakages as they are always an indicator of a bigger underlying problem with the pipes.
Why Fixing Leaks Matters
Often underestimated, water leaks are more than just a dripping annoyance. They ripple out, affecting our lives, homes, and community. Here's why addressing them promptly is not just a matter of convenience, but of utmost importance:
Your Home

: Leaks can damage your floors, walls, and even your favourite furniture. Over time, this can make your home unsafe.

Your Belongings

: Important items like family photos or special gifts can get ruined if they get wet.

Your Money

: Small leaks can add up. You might end up paying more for your water bill without even realising it.

Your Health

: Wet areas can lead to mould, which isn't good to breathe in, especially for kids and older folks.

Sydney's Water

: We all know how important it is to save water in Sydney. Fixing leaks helps our whole community.

Your Home's Value

: If you ever want to sell or rent out your home, water damage can lower its price.

Your Energy Bills: Wet insulation doesn't work well. This means you might spend more on heating or cooling your home.
Our Emergency Approach to Burst
Pipes
At Graham and Sons, we understand the dangers and difficulties that burst pipes can cause. We, therefore, act fast on all burst pipe incidences that are brought to our notice. We will repair the burst pipes and work to minimize any looming dangers that the pipes might have posed.
A burst water pipe usually happens out of the blues. At one moment, you are sitting enjoying the comfort of your home, then out of nowhere, the bang strikes! You need to fix the burst pipes ASAP. You need to call professional plumbers, preferably ones that are available round the clock.
Our expert plumbers are available 24-7 and ready to fix your burst water pipes. We recommend that you save our phone number in your phonebook for emergencies such as burst water pipes.
Call us as soon as you notice any leaks, we will help circumvent the disaster of dealing with a burst pipe, and the cost of fixing leaks is much lower than that of dealing with burst pipes.
How to Spot Leaks in Your Home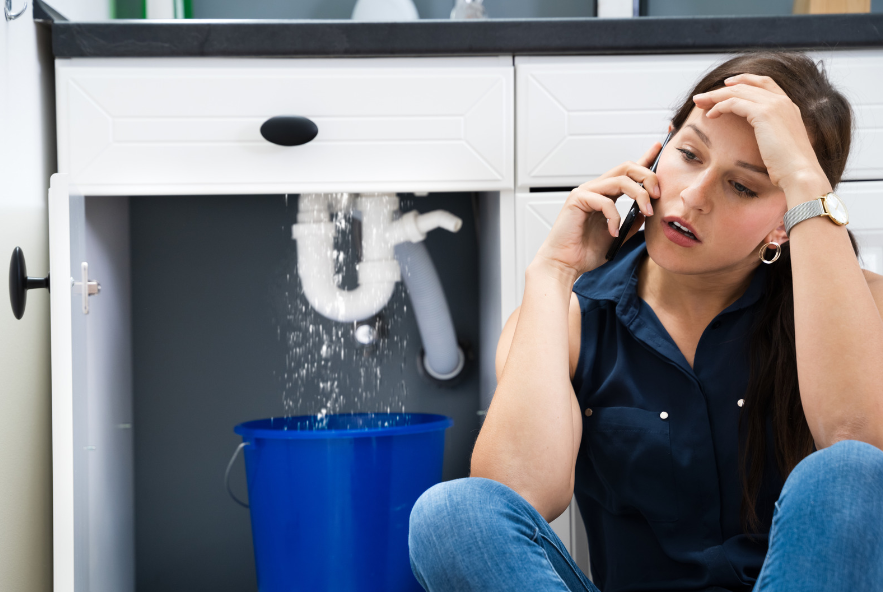 Water leaks can be sneaky, often hiding in plain sight. But with a keen eye and a bit of knowledge, you can spot the telltale signs.
Got a water leak? Here's how to find out:
Hearing Drips: If everything's quiet but you hear water sounds, check it out.
Stains on Walls: Brown or wet spots on your walls or ceiling? That's a sign.
Weak Taps: If your tap or shower isn't as strong as before, there might be a leak.
Wet Spots: Finding wet areas inside your home? It could be from a burst pipe.
High Water Bills: If your bill goes up but you're using the same amount of water, there's likely a leak.
Strange Smells: A musty smell can mean there's a hidden damp spot caused by a leak.
Cold Floor Areas: If a part of your floor feels colder, especially with underfloor heating, check for leaks below.
Some leaks are hard to find because they're hidden. That's where we come in. Our team uses special tools to find and fix these hidden leaks.
Need help with a leak? Contact Graham and Sons Plumbing Services now and let our experts handle it. Trust us to keep your home safe and dry.
All Things Plumbing: Your One-Stop Solution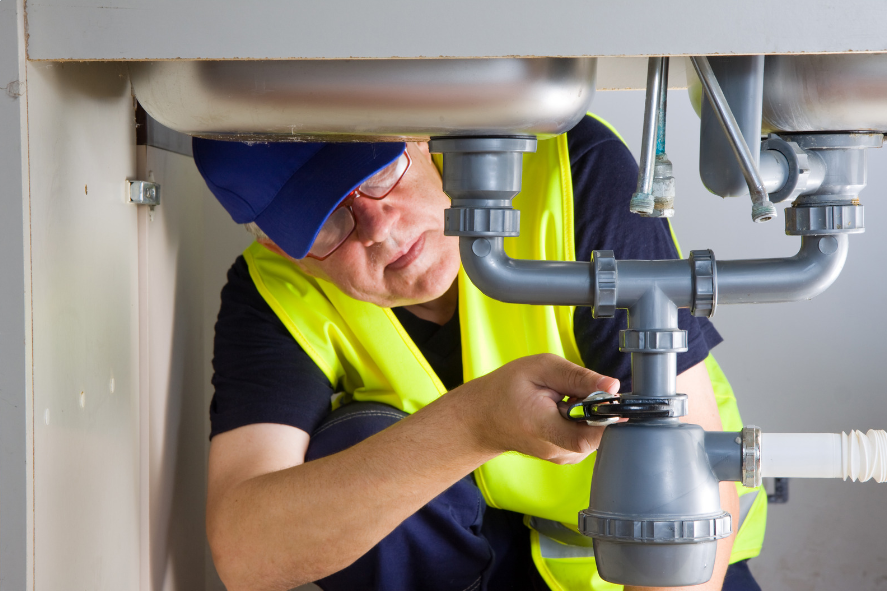 Dive into the world of Graham and Sons Plumbing Services, where we blend tradition with innovation:
Always on Call: Plumbing woes don't follow a 9-to-5 schedule, and neither do we. Day or night, rain or shine, we're your go-to for any plumbing emergencies.
Future-Proofing Your Pipes: Prevention is better than cure. We offer maintenance checks, ensuring your taps dance and your drains sing without a hiccup.
Leak Sleuths: With our futuristic thermal imaging and top-tier gadgets, leaks can't play hide and seek for long. We spot them, you stop them.
No-Dig Fixes: Our pipe relining magic means we fix pipes without turning your place into a dig site. Less mess, more success!
Winter-Ready Plumbing: Jack Frost nipping at your pipes? Our freeze prevention ensures they stay toasty and flowy, no matter how cold it gets.
Seamless Connections: Our cutting-edge pipe joining methods make pipes come together like a symphony, efficient and harmonious.
Green Flow: Passionate about the planet? Our eco-solutions ensure your plumbing's efficient and Earth-friendly.
Masters of the Craft: Our crew isn't just skilled; they're plumbing maestros, always fine-tuning their expertise with the latest know-how.
Clear-Cut Costs: With us, what you see is what you get. No hidden surprises, just honest pricing for top-notch service.
Always Here for You: Questions? Concerns? Or just want a chat about pipes? Our friendly support team is always on hand, making sure you're in the know.
At Graham and Sons, we're not just fixing pipes; we're crafting experiences, ensuring every drip, drain, and detail is just right. Your plumbing deserves the best, and that's what we deliver.
Emergency Response: Because Every Second Counts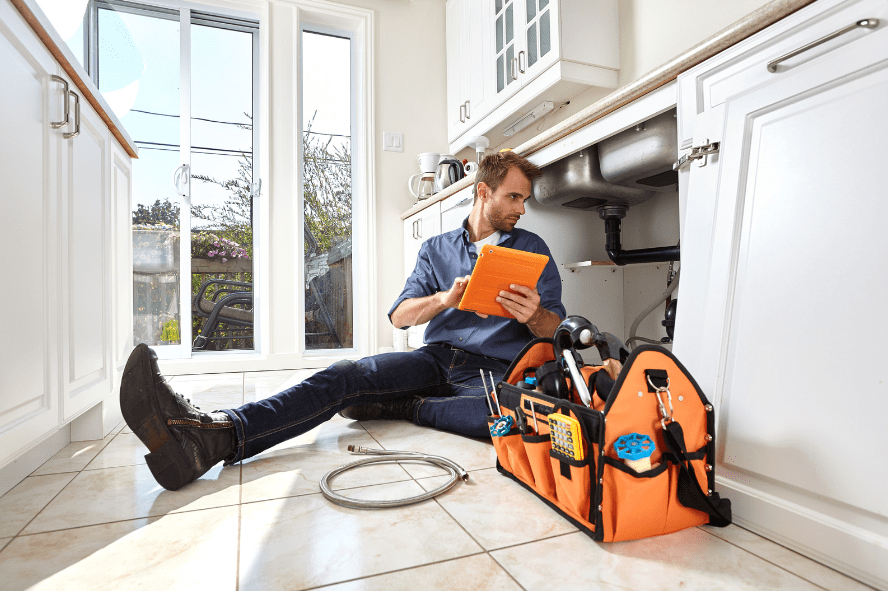 In the middle of a plumbing crisis, every tick of the clock matters. That's where Graham and Sons Plumbing Services steps in, offering swift and efficient solutions:
24/7 Service: Day or night, we're available. You can count on us anytime.
Quick Arrival: Using GPS, our vans reach you fast, reducing wait time.
Well-Stocked Vans: Our vehicles come with all the necessary tools and parts, so we can fix problems on the spot.
Expert Team: Our trained staff can handle emergencies calmly and efficiently.
Protecting Your Home: We act quickly to prevent more damage and save you money.
Saving Water: We fix problems fast to avoid wasting water.
Safety First: We always work safely to protect you and your home.
Clear Communication: We'll explain the problem and how we plan to fix it, keeping you informed.
Follow-Up Service: After fixing the issue, we'll check back to make sure everything stays in good shape.
Why Choose Graham and Sons Plumbing Services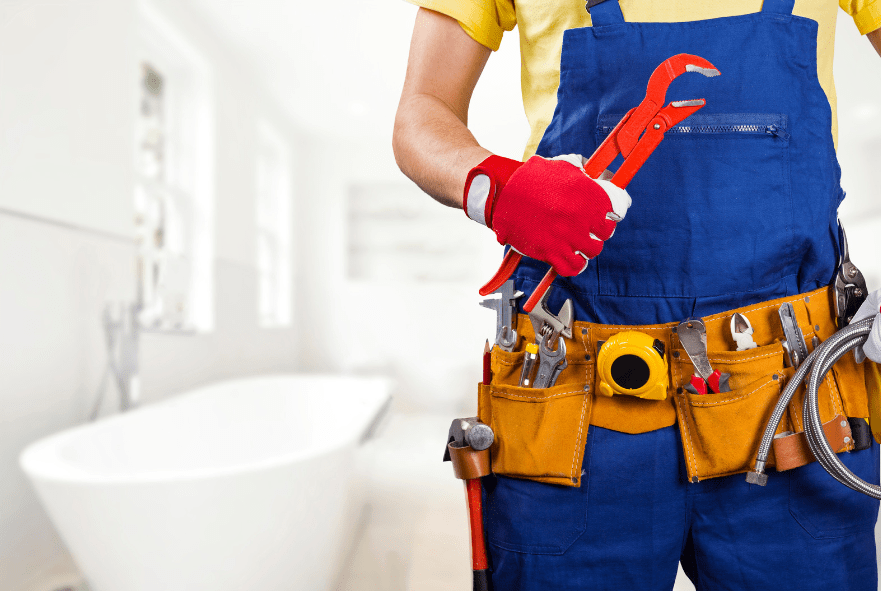 Selecting the right plumbing service is important, and here's why we believe we're the best fit for your needs:
Expertise & Passion: Our team isn't just equipped with certifications and training; they bring a genuine passion for their craft. Every job, big or small, is a mission to ensure your satisfaction.
Transparent Pricing: No hidden fees or surprise charges. Before we start, you'll know exactly what to expect on your bill, ensuring there are no unexpected costs.
Solid Guarantees: We stand by the quality of our work. If something isn't right, we promise to make it right. Our guarantees are a testament to our confidence in our services.
Punctuality is Priority: We respect your time. Our commitment to timely service means we'll be there when we say we will, ensuring minimal disruption to your day.
Special Offers: For our tech-savvy clients booking online or those spreading the word to friends and family, we often roll out exclusive deals and discounts. It's our way of saying thanks!
State-of-the-Art Equipment: We invest in the latest plumbing technology and tools. This not only ensures efficient service but also means we can tackle even the most complex of issues with ease.
Friendly Customer Service: Our support doesn't end once the job is done. Have a question or concern later on? Our friendly customer service team is always ready to assist.
Eco-Friendly Solutions: We're conscious of our environment. Wherever possible, we recommend and implement green plumbing solutions, helping you reduce your carbon footprint.
Continuous Training: The plumbing industry is ever-evolving. Our team undergoes regular training sessions to stay updated with the latest techniques and best practices.
Local Understanding: Being a part of the Sydney community, we understand the unique plumbing challenges of the region and tailor our solutions accordingly.
Ready for top-notch plumbing solutions? Reach out to Graham and Sons Plumbing Services today. Let's ensure your plumbing is in the best hands!
Book an Appointment
Concealed Water Leak Solutions: Finding and Fixing Hidden Leaks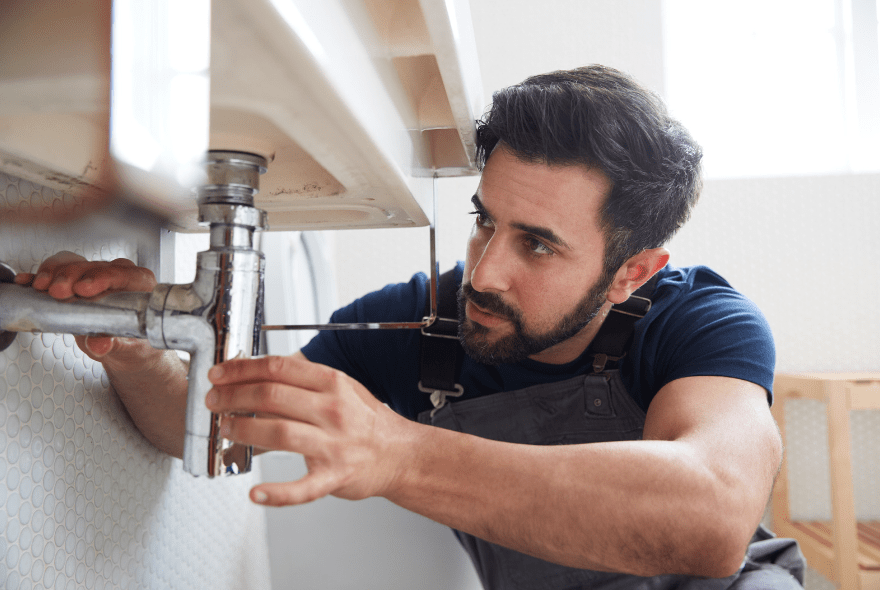 Hidden water leaks, though out of sight, can cause significant distress. With Graham and Sons Plumbing Services, you're not alone in this:
Save Money with Credits

: Some local water groups might give you money back for hidden leaks. We'll show you how to get these credits.

Thorough Checks

: We'll look over your property carefully to find any signs of hidden leaks.

Top-Notch Detection

: Using special tools, we can find exactly where the leak is, even if it's hidden from view.

Careful Repairs

: Once we find the leak, we'll fix it properly so you won't have to worry about it again.

Less Mess

: We aim to fix leaks without causing a big mess or disturbing your home too much.

Double-Checking Our Work

: After we're done, we'll check again to make sure the leak is truly fixed.

Helpful Tips

: We'll give you advice on how to avoid hidden leaks in the future.

Clear Reports

: We'll give you a simple report at the end, explaining what we did and any other things you should know.

Fair Pricing

: Good service shouldn't cost a fortune. We offer great service at a price that makes sense.

Working with Local Groups

: We stay in touch with local water groups to make sure you get any benefits or credits they offer.
At Graham and Sons Plumbing Services, we're experts at finding and fixing hidden leaks. Trust us to take care of your property and keep it leak-free.
Professional Expertise: Top-Quality Plumbing You Can Trust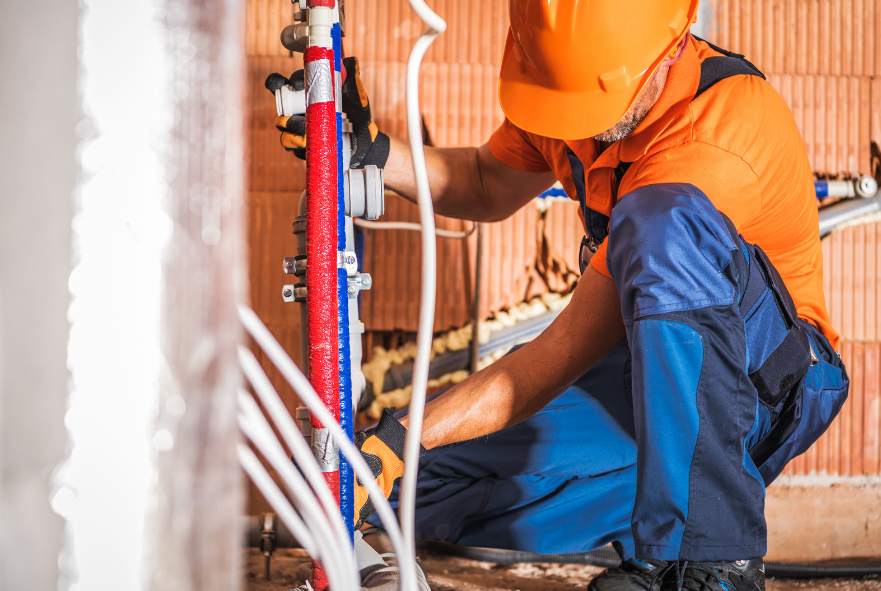 At Graham and Sons Plumbing Services, we're all about giving you the best service. Here's what makes us stand out:
Wide Range of Skills

: We can fix both water and gas problems. No job is too big or small for us.

Spot-On Solutions

: We aim to find the exact issue quickly and fix it right the first time.

Modern Tools: We use the latest gadgets to help us do our job better and faster.
Always Learning

: Our team stays updated with new plumbing methods to serve you better.

Safety is Key

: We take all precautions, especially with gas issues, to keep everyone safe.

Eco-Friendly Fixes

: We care about the planet. Our methods are effective and kind to the environment.

Clear Chat

: We'll explain things simply, so you know what's happening and why.

Quick Repairs

: We know you're busy. We aim to fix things fast without cutting corners.

Durable Solutions

: We don't just patch things up. We fix them to last.

You Come First

: Your satisfaction is our top priority. We listen, understand, and then get to work.
With Graham and Sons Plumbing Services, you're not just getting a service; you're investing in peace of mind, knowing that experts are handling your plumbing concerns with the utmost professionalism.
Testimonials and Reviews: Hear It from Those We've Served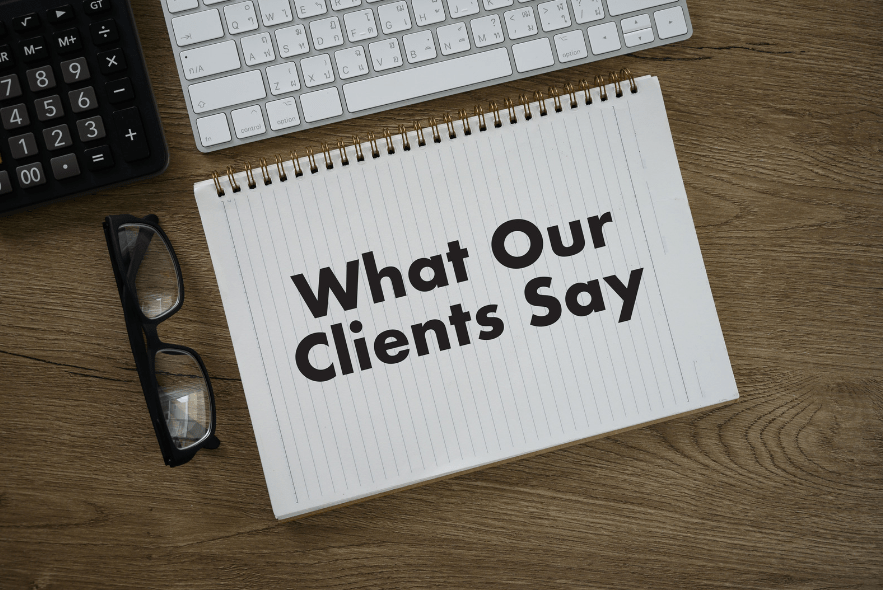 At Graham and Sons Plumbing Services, we believe our work speaks for itself. But it's always heartening to hear from our valued clients. Their feedback not only motivates us but also helps us continuously improve. Here's a glimpse of the trust and satisfaction our clients have expressed:
Michael Carter – "Called this company at 9am Saturday morning, Had a plumber at my door within 4 hours. Easy to book and easy to deal with!"

Daniella Farrell – "Best experience with a plumbing company! Despite it being after hours the problem was fixed within 2 hours of my call for a very reasonable price. Highly recommended"
Mark Ross – "Great service, efficient ,professional friendly and on time. Thanks George, I know who call if I have any other plumbing issues."
Henry L. – "Thanks Luke & team for helping repair my outdoor tap and shower. The team was very efficient and did a great job putting in new hardware. They cleaned up the job site well and was on time for the repair. I would recommend giving them a try."
Paiom Ganiin – "sent a notification when they arrived. fantastic service Plumber was really knowledgable and professional. He was extremely patient with all of my inquiries! I'm very happy I came across this plumbing firm! I adored this company. I appreciate the wonderful customer service you provided."
If you've had an experience with us, we encourage you to share it. Your feedback helps us serve you better. And for those considering our services, we hope these testimonials offer a glimpse of the dedication and expertise you can expect from Graham and Sons Plumbing Services.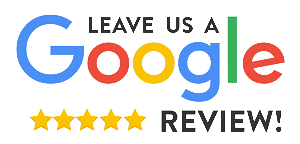 Contact and Booking: Reach Out, We're Here to Assist
At Graham and Sons Plumbing Services, we believe in making it easy for you to get in touch and schedule our services. Whether you're facing an emergency or just need some plumbing advice, here's how you can reach us:
Phone: 02 9199 7430
Email: [email protected]
Remember, no concern is too small, and no problem is too big. At Graham and Sons Plumbing Services, we're committed to being there for you, ensuring your plumbing runs smoothly and efficiently.