Stop Leaks Forever: The Pro's Guide to Effortlessly Replacing Your Mixer Tap's Washer
Did you know that a dripping tap can waste up to 15 litres of water per day? Not only is this wasteful, but it can also become a significant annoyance. The most common culprit? A worn-out washer in your mixer tap. In this comprehensive guide, we'll walk you through how to replace a mixer tap's washer, saving you money and preserving our precious natural resources.
What Is a Mixer Tap and How Does It Work?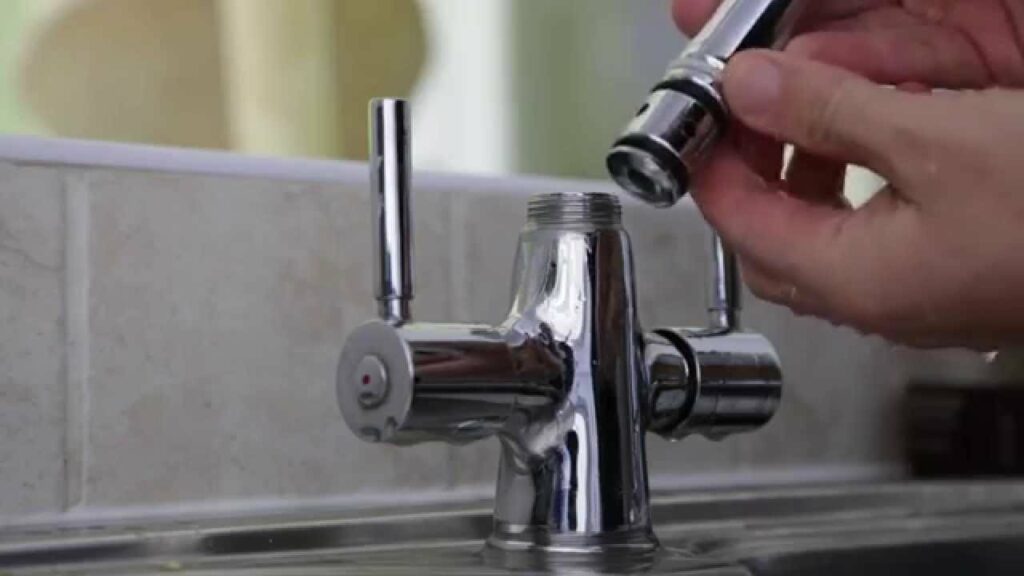 Definition and Core Function
A mixer tap is a specialised tap fixture designed to blend hot and cold water streams, delivering water at a controlled temperature through a single spout. Unlike traditional tap systems where hot and cold water flow through separate spouts, a mixer tap conveniently combines these into one.
Anatomy of a Mixer Tap
The essential components of a mixer tap include:
Valves: Each tap typically has two valves or handles—one for hot water and another for cold water. In some modern designs, a single lever controls both flows.
Spout: This is the outlet where the mixed water emerges. It can be fixed or swivel-based, allowing for more flexibility in use.
Cartridge: Inside the tap's body is a cartridge that helps regulate the flow and temperature of the water. It's an essential component that directly affects how well your mixer tap performs.
Aerator: Located at the end of the spout, an aerator adds air to the water stream to create a softer flow, which helps in reducing splashes and conserving water.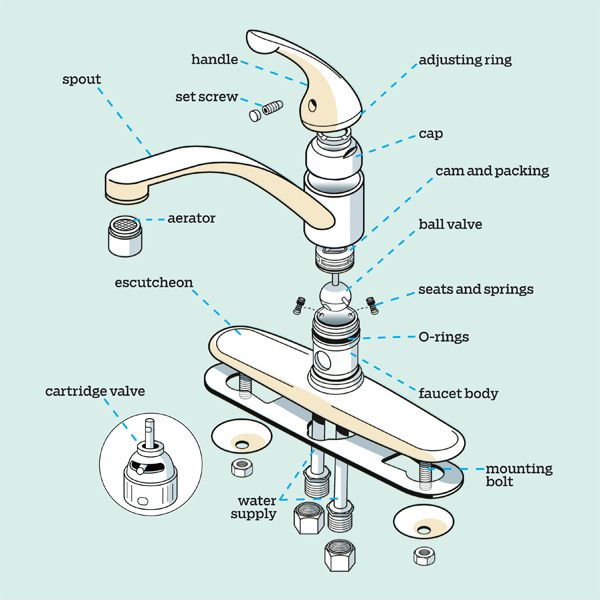 The Mechanics of Mixing
Water Supply Lines: Mixer taps are connected to both hot and cold water supply lines. When you open either or both valves, water is released from the respective supply lines into the tap mechanism.
Blending Chamber: Inside the tap, there is a blending chamber where hot and cold water are mixed. This is often a part of the cartridge.
Flow and Temperature Control: The valves or the lever control how much hot or cold water enters the blending chamber. The more you open one valve, the more dominant that temperature will be in the final mix.
Water Exit: Once mixed to the desired temperature, the water flows out through the spout.
Advantages and Disadvantages
Advantages
Convenience: Single-handed operation in some models makes it easier to manage.
Precision: Allows you to control water temperature more accurately than separate taps.
Efficiency: Helps in reducing water wastage by quickly achieving the desired temperature.
Disadvantages
Cost: Generally more expensive than traditional tap systems.
Maintenance: More components mean there could be more things that can go wrong, requiring regular maintenance.
Popular Types of Mixer Taps: More Than Just a Blend of Hot and Cold
When it comes to mixer taps, there's more variety than you might initially think. The type you choose can greatly influence not only the functionality but also the aesthetic appeal of your kitchen or bathroom. Here are some popular types of mixer taps, each with its own set of features, advantages, and considerations:
Monobloc Mixer Taps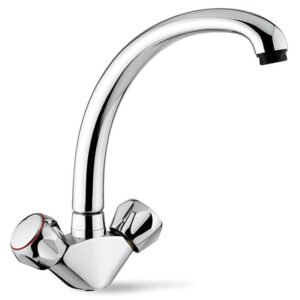 Features: 
Monobloc mixer taps feature a sleek design with a single lever that controls both the water temperature and flow rate.
Advantages: 
These are great for minimalist or modern interiors. The single-lever design makes them convenient and easy to operate.
Considerations: 
While they're stylish and functional, Monobloc taps may not be the best choice for homes with low water pressure, as they require balanced pressure to operate effectively.
Pillar Mixer Taps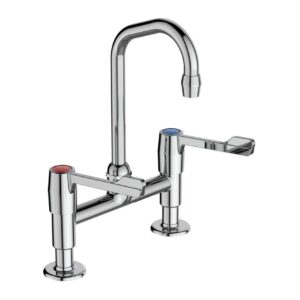 Features: 
Pillar mixer taps have two distinct pillars—one for hot water and one for cold—each with its own control lever or knob, but share a common spout where the water mixes.
Advantages: 
These are ideal for traditional settings and are quite versatile in terms of fitting various plumbing systems.
Considerations: 
These taps might take up a bit more space, and you'll need to operate two levers or knobs to get your desired water temperature.
Pull-Out Mixer Taps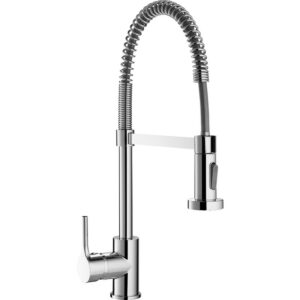 Features: 
These mixer taps come with a detachable spout, which can be pulled out from the fixture.
Advantages: 
The pull-out feature is extremely useful for a variety of tasks, such as rinsing fruits, washing large pots, or even filling containers that don't fit in the sink.
Considerations: 
They generally require more space and may need special plumbing adjustments. Also, ensure that the hose is of high quality to avoid future leaks or malfunctions.
Thermostatic Mixer Taps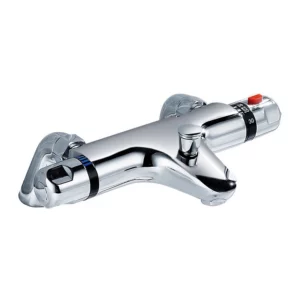 Features: 
These taps come equipped with a built-in thermostat to automatically adjust the water temperature, preventing any accidental scalding.
Advantages: 
They offer an added layer of safety, particularly useful in households with children or elderly family members.
Considerations: 
While convenient and safe, thermostatic mixer taps can be more expensive and may require a more complicated installation process.
Why Do Mixer Taps Leak?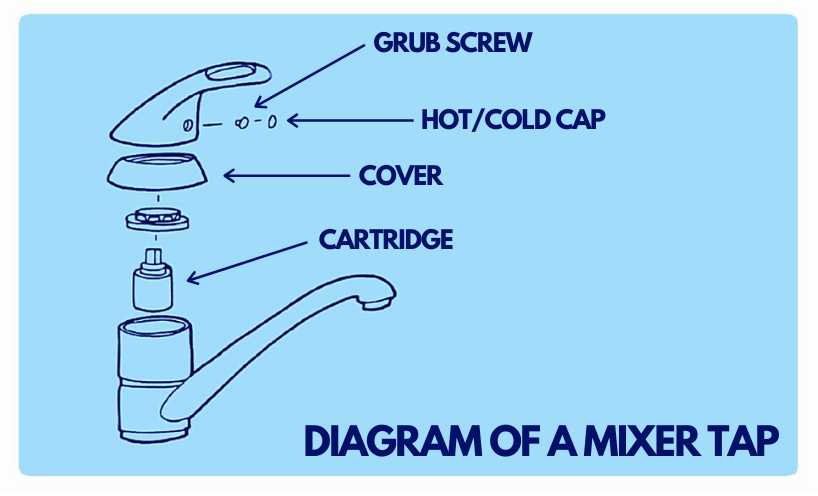 The Symptom: A Dripping or Trickling Tap
A leaking mixer tap is not merely an annoyance—it can lead to water wastage and elevated utility bills. Leaks can manifest in various ways: from a slow, nagging drip to a consistent trickle. Understanding the root cause of this problem is the first step in fixing it.
Common Causes of Leaks
Worn-Out Washers: Washers are small rubber or synthetic discs that act as a water-tight seal between the moving parts of a tap. Over time, these washers can wear out, becoming less effective at sealing the water, resulting in a leak.
Damaged Seals: Seals are often made of rubber and are placed inside the tap's cartridge to prevent water from escaping. A damaged or worn-out seal can cause water to leak around the handle or at the base of the tap.
Degraded O-Rings: O-rings are circular rubber rings used to seal connections in the tap assembly. A degraded O-ring can lead to leaks at the handle or the base.
Corroded Valve Seat: The valve seat is the part where the tap and the spout meet. If it becomes corroded, it can cause leaks around the spout.
Loose Parts: Sometimes, leaks are simply the result of loose nuts or screws in the assembly, which can be a quick fix if identified early.
High Water Pressure: Occasionally, the problem isn't with the tap but with your home's water pressure being too high, causing stress on your plumbing fixtures.
How to Address the Problem: DIY or Call a Pro?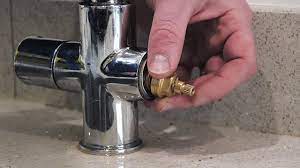 When faced with a leaking mixer tap, the first question that usually comes to mind is whether to attempt a DIY repair or call in a professional. Both options have their merits and drawbacks, and the right choice largely depends on the complexity of the problem and your level of expertise. Here's a more detailed look at when each option is most appropriate.
DIY Repairs
Detail: 
Minor issues like a dripping tap or a worn-out washer can often be fixed at home with a few basic tools.
What to Consider:
Tools Needed

: Having a well-stocked toolbox with an adjustable spanner, screwdriver set, O-rings, a new washer, and plumber's tape is essential for DIY repairs.

Skill Level: Basic plumbing skills are generally sufficient for minor repairs. There are numerous online tutorials and videos to guide you step-by-step.
Why It Matters: 
DIY repairs can save you money and offer immediate relief from minor issues. Plus, learning how to handle small repairs can be empowering and equip you for future household maintenance tasks.
Professional Help
Detail: 
More complex issues, such as a corroded valve seat, broken pipes, or persistently high water pressure, usually require the expertise of a qualified plumber.
What to Consider:
Diagnosis

: A professional can accurately diagnose the problem, something that might be challenging for an amateur.

Efficiency and Safety

: Professionals can complete the job efficiently and safely, ensuring that you won't have recurring issues.
Why It Matters: 
While hiring a professional comes at a cost, it often ends up being more economical in the long run for more complicated issues. You also benefit from the peace of mind that comes with knowing the job has been done correctly.
So, should you grab your toolbox or pick up the phone? The severity of the problem, your skill level, and the tools at your disposal should guide your decision. Keep in mind that what starts as a minor issue can escalate if not addressed properly, so when in doubt, it may be wisest to consult a professional.
Preventive Measures: Proactive Steps for Long-lasting Mixer Taps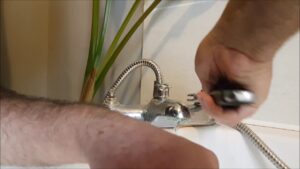 Taking a proactive approach to your mixer taps' upkeep can help you avoid many of the issues that often lead to leaks and other malfunctions. Here's a comprehensive look at some preventive measures that can help ensure the longevity of your mixer taps.
Regular Checks
Detail: 
Routine inspections can nip problems in the bud. Look for signs of wear and tear on washers, O-rings, and other components.
Frequency: 
Aim to conduct these checks every three to six months, or more frequently if you notice issues like irregular water flow or temperature fluctuations.
Why It Matters: 
Early detection of issues allows you to address them before they escalate, potentially saving you time and money in the long run.
Water Softeners
Detail: 
Water softeners remove minerals that make water 'hard,' which is especially beneficial in areas where the water supply has a high mineral content.
Application: 
These devices are usually installed where the water supply enters your home, ensuring that only softened water circulates through your plumbing system.
Why It Matters: 
Hard water can cause mineral buildup and corrosion, both of which can reduce the lifespan of your tap washers and other components. Water softeners can extend the life of your entire plumbing system.
Water Pressure Regulator
Detail: 
This device controls the water pressure flowing through your home's plumbing system.
Installation: 
It's typically installed at the main water line where it enters your home and is best fitted by a professional.
Why It Matters: 
Consistent water pressure reduces the mechanical stress on your mixer taps, lessening the wear and tear on washers and seals. By maintaining an even pressure, you mitigate the risk of damaging your plumbing fixtures.
Factors to Consider When Choosing a Washer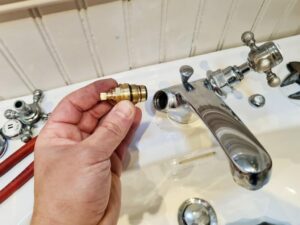 Making an informed decision on the type of tap washer to choose goes beyond merely understanding their basic attributes. Multiple variables can affect the overall performance, durability, and cost-effectiveness of your tap washer. In this section, we delve into key factors you should consider when deciding on the ideal washer for your taps.
Frequency of Use
Explanation: Taps in high-traffic areas or industrial settings are more prone to wear and tear. As such, their washers need to withstand the pressures of frequent use.
Advice: For taps that see a lot of action, durable materials like ceramic or nylon washers can be an excellent choice. They offer extended longevity, thus saving you the hassle of frequent replacements.
Water Quality
Explanation: Different geographical regions have varying water quality. If your area has hard or corrosive water, it could degrade certain types of washers more quickly.
Advice: If you're dealing with poor water quality, chemically-resistant washers like those made of fibre or ceramic are advisable as they can withstand corrosive elements longer.
Budget
Explanation: Not all tap washers are created equal, especially when it comes to price. The upfront cost of the washer can be a significant factor, but one should also consider the long-term expenses of potential replacements and repairs.
Advice: Polythene or rubber washers are generally more cost-effective initially but may require more frequent replacements. In contrast, ceramic or nylon washers may cost more upfront but can be more economical in the long run.
Ease of Replacement
Explanation: Some types of washers are easy to replace, while others may require professional installation. This not only affects the cost but also the time and effort required for maintenance.
Advice: If you're comfortable with occasional DIY fixes, then polythene, rubber, or fibre washers might be suitable. For more complex washer types like ceramic, you might need to factor in the cost of professional installation.
Tools and Materials Needed
Before embarking on any tap repair or maintenance project, it's crucial to be well-equipped with the necessary tools and materials. Here's a comprehensive guide to what you'll need, along with some insights on why each item is essential.
Adjustable Spanner
Purpose: The adjustable spanner is a versatile tool used for loosening and tightening various nuts and bolts in your tap assembly.
Tips: Opt for a high-quality spanner with a comfortable grip and good range of adjustability. This will make the task more straightforward and efficient.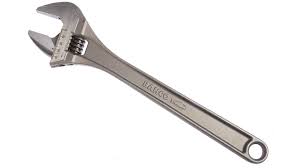 Screwdriver Set
Purpose: A screwdriver set is indispensable for removing screws that may be holding your tap's components together.
Tips: A multi-tip set can be particularly useful, as taps often feature different types of screw heads.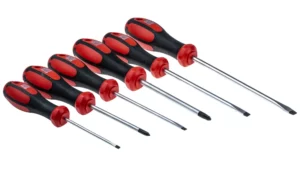 O-Rings
Purpose: These small, circular rubber or plastic pieces are vital for ensuring a tight seal in various parts of the tap, thus preventing leaks.
Tips: Keep a selection of different sizes on hand, as different taps and their components may require various dimensions.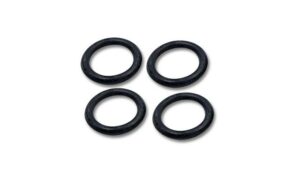 New Washer
Purpose: The washer is the heart of your tap, instrumental in preventing leaks. Over time, it will wear out and need replacement.
Tips: Choose your washer type based on the factors discussed earlier in this article, such as water quality, frequency of use, and budget.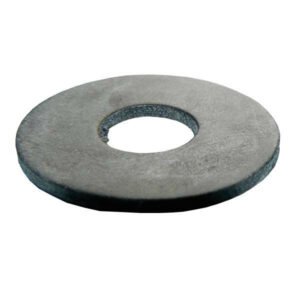 Plumber's Tape
Purpose: Also known as thread seal tape, plumber's tape is used to create water-tight seals around threaded pipe joints.
Tips: When applying, wrap the tape in a clockwise direction to ensure it stays in place when you're screwing the components together.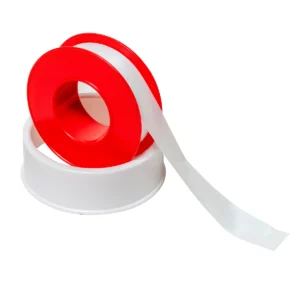 Step-by-Step Guide to Replacing Your Mixer Tap's Washer
Replacing a worn-out washer in a mixer tap is a straightforward but essential home maintenance task. By doing this, you can prevent annoying drips and potential water wastage. Below is a comprehensive guide that will walk you through the process step by step.
Step 1: Cut Off the Water Supply
Description: The first and foremost step is to cut off the water supply to avoid any inadvertent flooding while you work.
How-To: Locate the stopcock in your home, usually found under the kitchen sink or in a utility cupboard, and turn it off.
Tips: Make sure to test the tap after turning off the stopcock to ensure no water is flowing.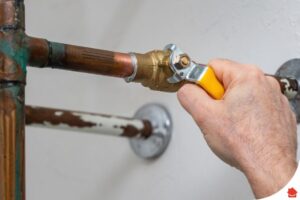 Step 2: Remove the Tap's Headgear
Description: This involves removing the upper part of the tap to access the internal components.
How-To: Unscrew the tap handle using a screwdriver, then use an adjustable spanner to loosen and remove the headgear nut.
Tips: Place a cloth around the headgear nut to avoid scratching the tap's finish.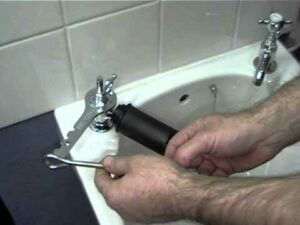 Step 3: Remove the Spout
Description: After removing the headgear, the spout should be accessible and easy to remove.
How-To: Lift the spout gently away from its base.
Tips: Some spouts may require a slight twist while lifting off.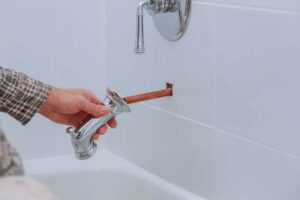 Step 4: Replace the Seal
Description: This step ensures that the base of your spout remains water-tight.
How-To: Locate the seal at the base of the spout. Use a screwdriver to gently pry it off, and replace it with a new one.
Tips: Make sure to choose a seal that is identical or very similar to the old one to ensure a good fit.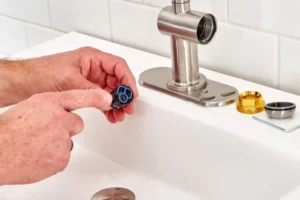 Step 5: Remove the Washer and O-Ring
Description: The washer and O-ring are the key components that prevent water leakage.
How-To: After the seal is replaced, locate the washer and O-ring. Use your screwdriver to remove them.
Tips: Take note of their positions for easier reinstallation of the new parts.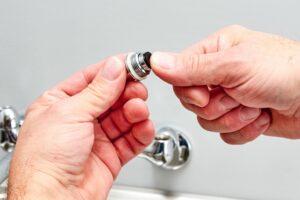 Step 6: Install the New Washer
Description: The final step involves installing your new washer.
How-To: Place the new washer in the same position as the old one. Ensure that it sits snugly.
Tips: Before finalising the installation, apply a small amount of plumber's tape to ensure a water-tight fit.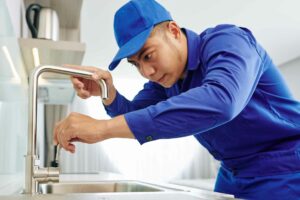 Troubleshooting
After completing the washer replacement, it's important to ensure that the mixer tap is operating as expected. Sometimes, problems may persist. Below are some common issues and how to troubleshoot them:
Water Still Leaking
Description: If the water continues to leak even after replacing the washer, there may be additional issues at hand.
Solution: Re-examine the tightness of all screws and seals. It's possible that a loose fitting is causing the leak.
Tips: Don't over tighten screws, as that can lead to its own set of issues. Make sure all seals are properly aligned, and double-check your work to make sure nothing was overlooked.
Water Pressure Too Low
Description: Sometimes, after replacing the washer, you might notice that the water pressure is too low.
Solution: Make sure that the washer is the correct size. An ill-fitting washer can obstruct water flow.
Tips: It's always advisable to take the old washer with you when purchasing a new one to ensure the dimensions match. Alternatively, check the product manual for washer size specifications.
Additional Tips
Always Double-Check: After resolving the issue, it's always a good idea to turn the water supply back on and check for any irregularities.
Seek Professional Help: If you've tried all the above steps and the problem persists, it may be time to consult a professional plumber. Some issues may require more advanced solutions.
Frequently Asked Quench-tions: Your Go-To Guide for Replacing Mixer Tap Washers
What is a mixer tap washer?
A mixer tap washer is a small, disc-like component that helps to create a watertight seal between the tap and its connecting parts to prevent leaks.
Why do I need to replace my mixer tap washer?
You need to replace your mixer tap washer when it becomes worn out or damaged, as this leads to leaks and inefficient water flow.
How often should I replace the washer in my mixer tap?
The frequency of replacing the washer in your mixer tap depends on the type of washer and how often the tap is used. Generally, a washer should be replaced every 2-5 years.
What tools do I need to replace a mixer tap washer?
To replace a mixer tap washer, you'll need an adjustable spanner, a screwdriver set, O-rings, a new washer, and plumber's tape.
How do I remove the old washer from my mixer tap?
To remove the old washer from your mixer tap, you'll need to first cut off the water supply, then disassemble the tap to access and remove the washer.
Can I replace a mixer tap washer myself?
Yes, you can replace a mixer tap washer yourself using basic tools like an adjustable spanner and a screwdriver set, although some types of washers may require professional installation.
What types of washers can I use for my mixer tap?
For your mixer tap, you can use various types of washers like nylon, which is durable; polythene or rubber, which are flexible; fibre, which is moderately durable and flexible; and ceramic, which is highly durable but expensive.
How do I choose the right washer for my mixer tap?
To choose the right washer for your mixer tap, consider factors like durability, flexibility, water quality, frequency of use, ease of replacement, and your budget.
What do I do if my mixer tap still leaks after replacing the washer?
If your mixer tap still leaks after replacing the washer, check the tightness of all screws and seals, and ensure that you've used the correct size of washer.
Where can I buy a new washer for my mixer tap?
You can buy a new washer for your mixer tap at plumbing supply stores, home improvement stores, or online retailers that specialise in plumbing supplies.
Choosing the Right Tap Washers
Choosing the correct washer for your mixer tap is a critical decision that should be based on various factors. Each type of washer has its own set of advantages and disadvantages. Here's a more in-depth look at what to consider:
Durability: Prioritise Longevity
Ceramic Washers

: These are the crème de la crème when it comes to durability. Often utilised in high-end taps, ceramic washers can last for years without requiring replacement.

Nylon Washers

: These are also a durable option but may not last as long as their ceramic counterparts.
Consideration:
While durability is a huge benefit, ceramic and nylon washers generally come with a higher price tag. Weigh this against how often you use the tap and the long-term savings from fewer replacements.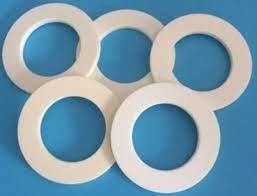 Flexibility: Adaptability Matters
Consideration:
The trade-off for this flexibility is durability. These washers are generally less robust and may need replacing more frequently.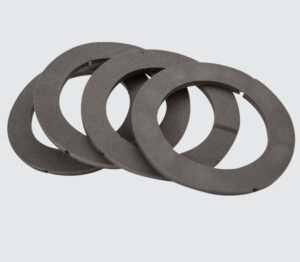 Cost: Budget-Friendly Options
Consideration:
While cost-effective, fibre washers might not offer the longevity of ceramic or the flexibility of rubber and polythene, making them a compromise solution.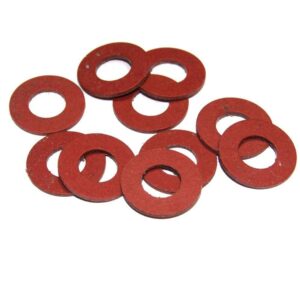 Conclusion
In this comprehensive guide, we've walked you through all you need to know about mixer tap washers. Starting with an explanation of what a mixer tap is and how it operates, we've delved into why they can start to leak—most commonly due to worn-out washers, seals, or O-rings. We've also explored the various types of washers you might consider and what factors should influence your choice, from durability and water quality to ease of replacement.
Moreover, we've provided a step-by-step guide to help you successfully replace your mixer tap's washer, along with a handy list of essential tools and materials. Lastly, we've outlined troubleshooting tips and answered ten FAQs for all your tap washer replacement queries.
Don't let a leaking mixer tap put a dampener on your day! If you're experiencing issues, make sure to choose the right type of washer and follow our detailed guide to fixing the problem. Got more questions? Refer to our witty 'Frequently Asked Quench-tions' section to quench your curiosity. So go ahead, roll up your sleeves and make that pesky leak a thing of the past!
Have you ever replaced a tap washer yourself? Share your experiences and questions in the comments below. For a handy step-by-step checklist, download our free PDF guide to replacing a mixer tap's washer!
[Insert a downloadable PDF checklist for replacing a mixer tap's washer.]