Emergency and Exit Lights Maintenance & Services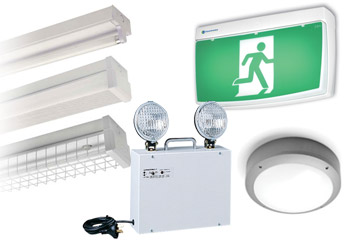 Emergency and Exit Lights Maintenance & Service
Are you putting your property at risk with inadequate emergency and exit lighting?  In the case of an emergency, specially designed and positioned lighting can mean the difference between life and death.  It can mean the difference between seeing an escape route and being trapped in a fatal situation.
Aside from these safety benefits, exit and emergency lighting can also provide your property with an extra layer of security against criminals, who will be less likely to take interest in your property if it is well-lit and highly visible.
The Graham and Sons Guarantee
At Graham and Sons, we specialise in safe-guarding businesses across Sydney from disaster by producing customised lighting solutions that fit the business and budget.
We provide a high-quality and professional installation, testing and maintenance service for emergency and exit lighting – so that you get on with business without worrying about the 'what if's.
Not sure what your business needs are? Our friendly team is waiting for your call.  Simply dial 1300 205 523 or Submit an enquiry.
Are You Breaking The Law?
Did you know that in some property scenarios, emergency and exit lighting is required by law?
If you are unsure about what your property requires, one of our friendly plumbers can provide you with some expert advice, so you can be sure you'll avoid expensive fines, crippling liability and causing harm to anyone.
For some free and friendly advice, call 1300 205 523 or Submit an enquiry.