Security CCTV and Alarms
Graham & Sons provides reliable security systems and CCTV surveillance systems in Sydney installation. With our extensive experience, we are a trusted name in the security industry. Our staff takes pride in not just providing clients with burglar alarms, access control systems and monitoring services, but also in giving them peace of mind. We provide quality service in a courteous, efficient, and safe manner.
Video Surveillance CCTV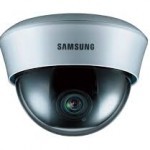 In today's society access control into buildings allows for the peace of mind for the people inside as well as the safety of sensitive areas. Graham & Sons offers a wide range of access systems to meet the requirements of even the most demanding applications.
Video surveillance has quickly become one of the leading ways to not only protect investments but also deter theft and vandalism. Whether you are looking for a simple fixed camera to see who is at the front door or a complete color camera system with the ability to pan, tilt, and zoom Graham & Sons can design a system that not only meets you requirements but budget as well.
All of our access and camera systems are custom designed using the latest technologies available
Residential Security Alarms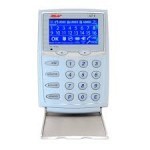 Our commitment to you and your family begins with an in-depth analysis of your safety needs. We will have one of our highly trained security consultants visit you and your family so that he/she can survey your home and customize a security package that will suit your family for maximum protection. Once we have found the right security solution for your home, we will set up a time and date to have one of our certified technicians go to your home and install a state of the art security system. You and your family will now have 24 hour protection.